Memory Maps book a collection of memories, reflections and experiences, images, illustrations and maps of the city of Bengaluru (Bangalore) generated by multiple contributors. It attempts to capture the essence of a neighbourhood through text and visual stories—as seen by those who live in it or have had varied experiences of it—and share these personal accounts to build pride of place. It is specific to Malleswaram, a traditional locality located towards the north-west of the city.
Here are some snippets from the book. 
Write to me if you wish to order a copy!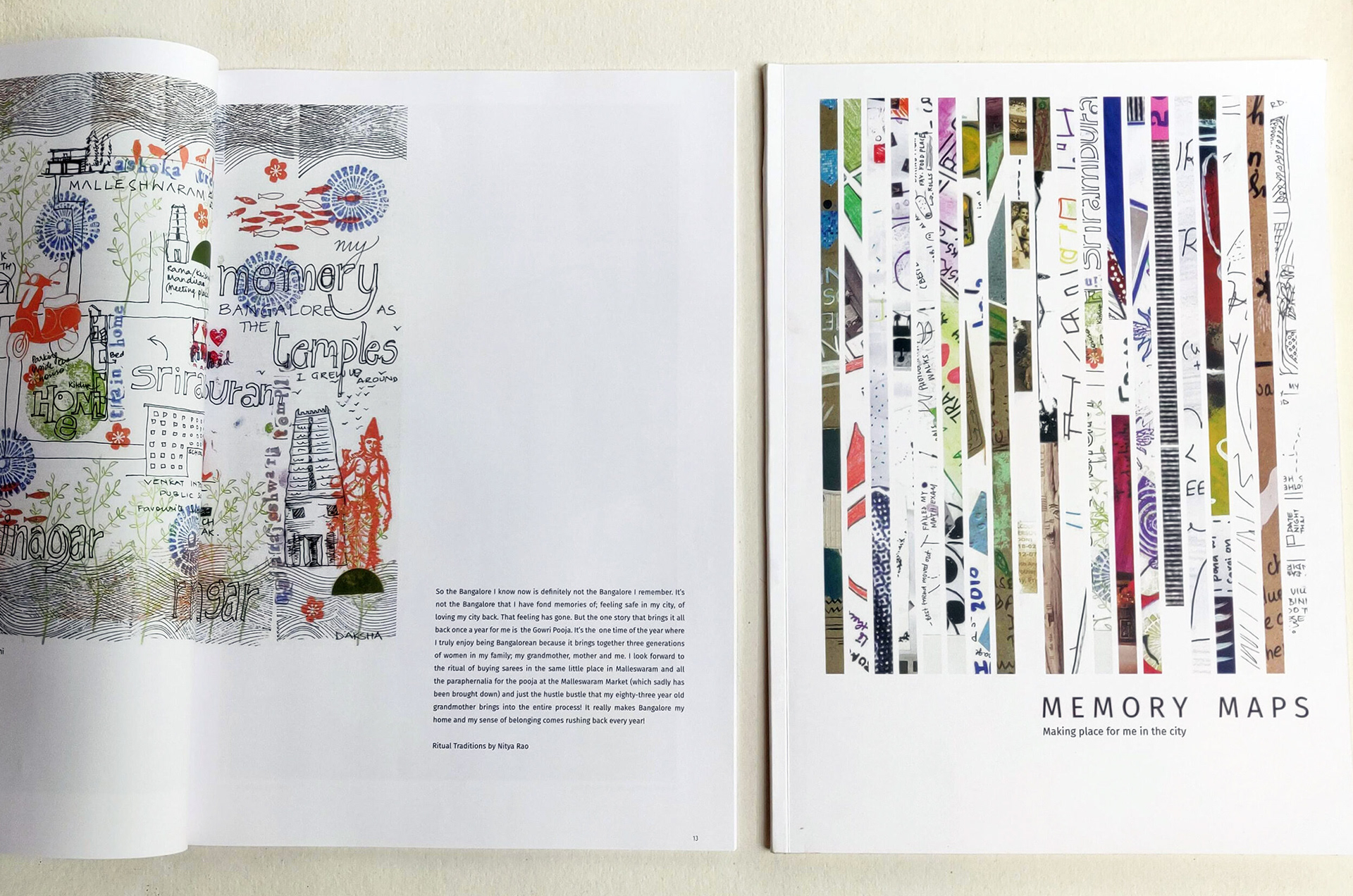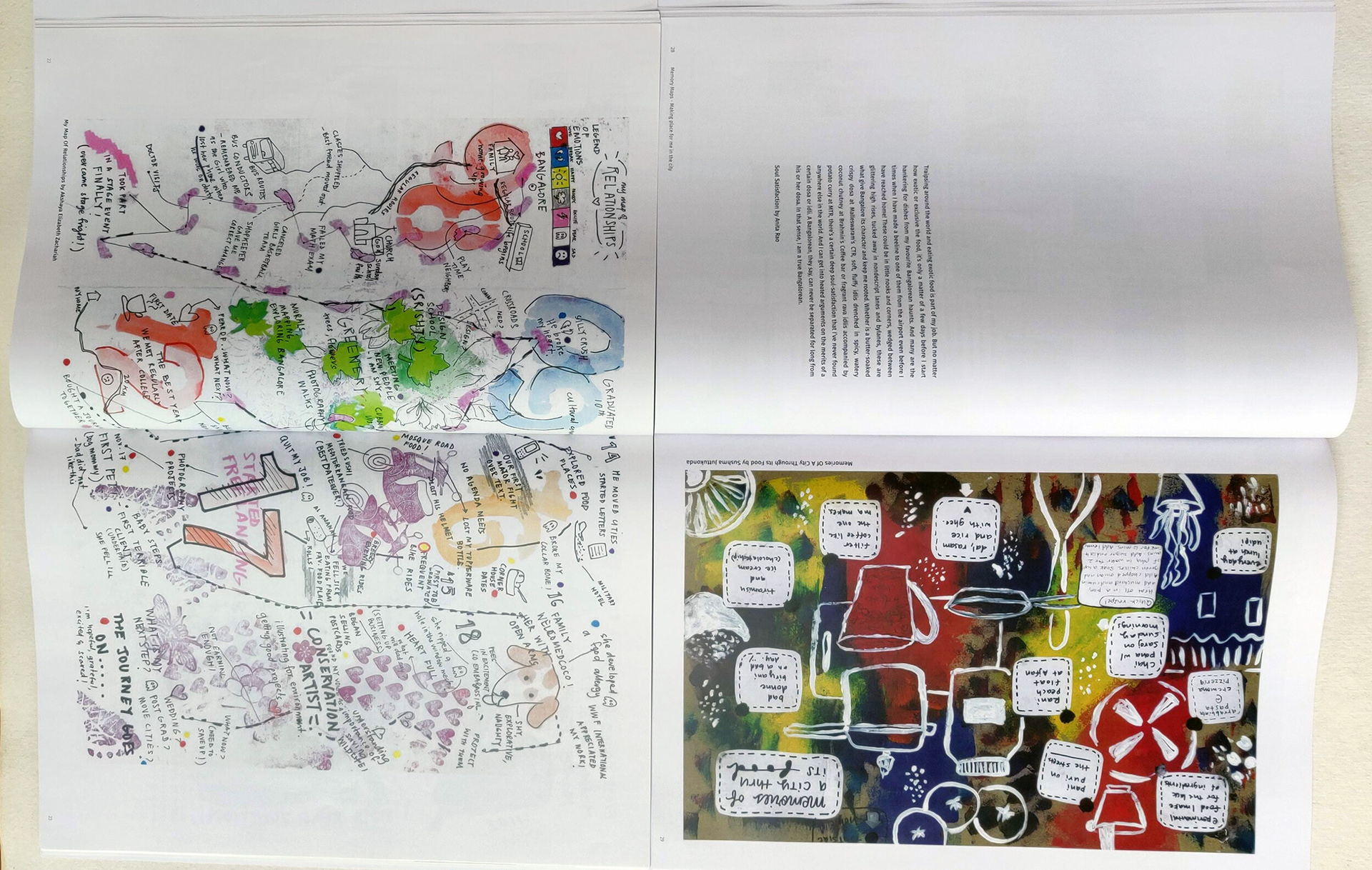 The Memory Maps project is a collaboration between Art in Transit and Native place as part of the Festival of Stories 8- Questions to Cities. This book is an outcome of the Memory Maps workshop designed and facilitated by Aliyeh Rizvi and Arzu Mistry.⁣