Kitaab Mahal, a community led children's library is a labour of love of many hearts and minds working towards creating a safe and vibrant space for the children of one of the most marginalised public housing neighborhood in Govandi, Mumbai.

It was both an exciting and humbling process for me to design this space within the neighborhood, with our community members and my team at Community Design Agency. A space for emergence and joy of reading, interacting, creating and celebrating is the essence of Kitaab Mahal Library. The design, book collections and programming reflects on those emotions where you feel a sense of belonging while also traversing the palace of imagination, connections and possibilities of what lies beyond.
Inaugurated on 22nd February 2022, it's been over a year since the library grew with children, young adults, women and other readers/ learners/ makers who regularly come there. Sana, Tayyaba and Affan from the community run the library and have been trained by Sujata and her team at Bookworm.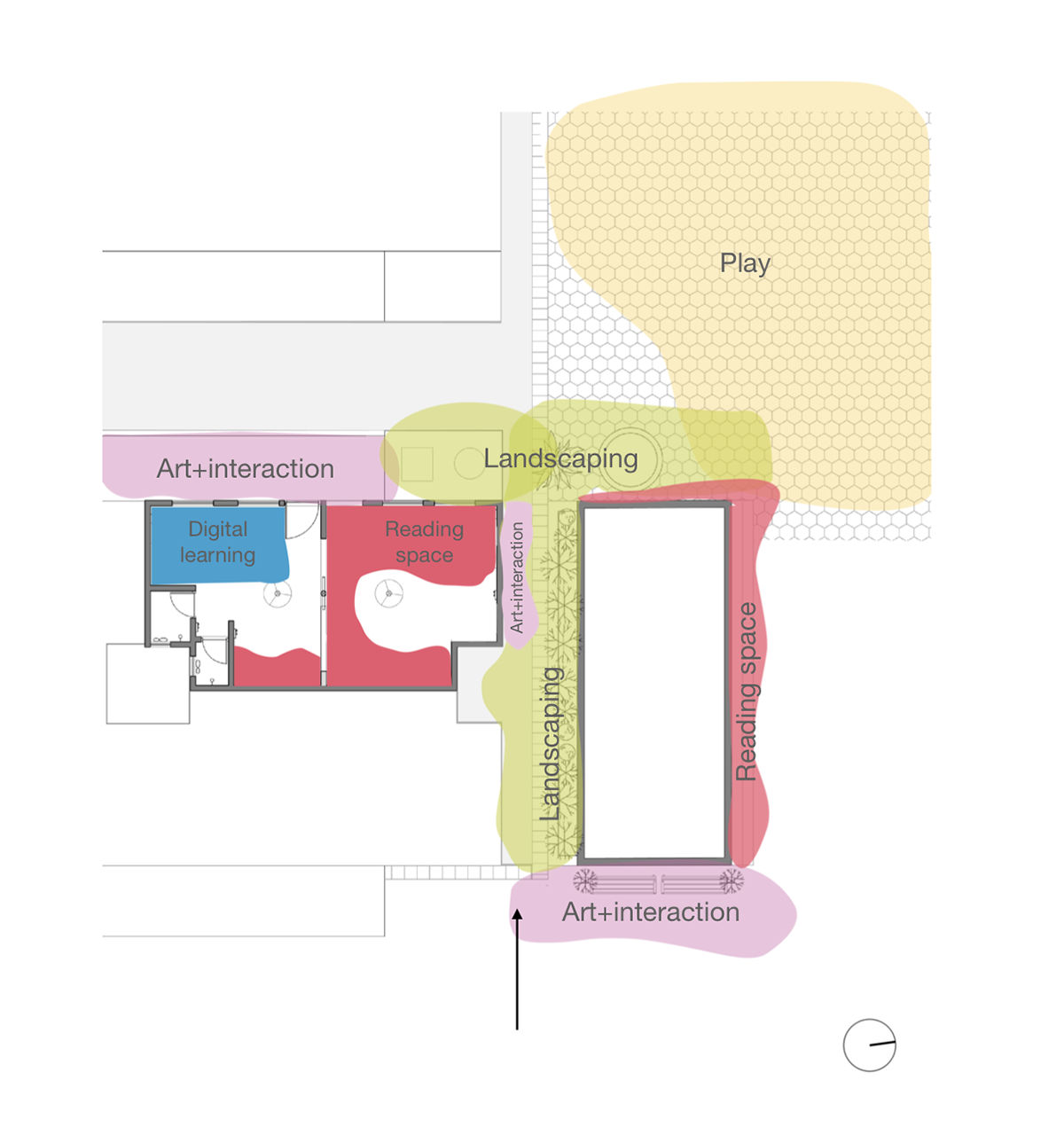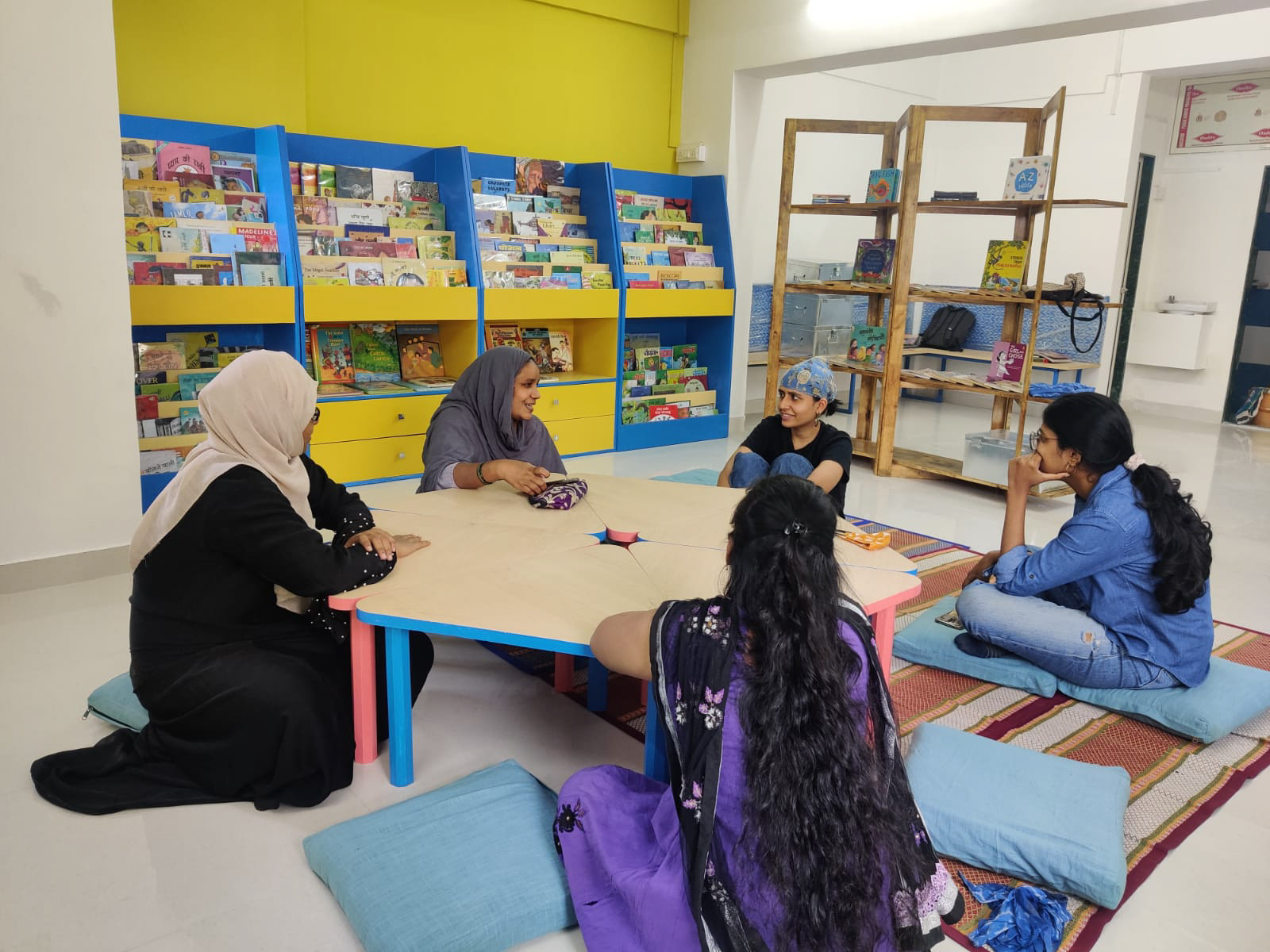 Shoaib, 12, was enrolled in an Urdu medium school before COVID-19 started. His school wasn't able to initiate digital classes and even if it had, Shoaib didn't have a laptop or mobile phone to join. It had already been more than 10 months since Shoaib saw the inside of a classroom or picked up a book to read or write when we met him. It has now been more than 18 months since Shoaib stopped going to school. He also hadn't left the periphery of Natwar Parekh Colony where he lives with his grandmother, his sole guardian and caretaker.
Shoaib is not an anomaly but the norm. Though a few children have been fortunate enough to be able to access education through their parents' smartphones, we all know that staring into a small screen for six hours a day is no way to learn, grow, create, play or be. Interactions with Shoaib and his friends helped us articulate the need of having spaces for children where they can come together to interact with not just books but with each other – where they can feel safe yet challenged – and discover the world of books, beyond lessons and exams. What else can this place be, if not a library?
And thus, Kitaab Mahal came into being. Before beginning the designing process, we took the idea of creating a library to the children of Natwar Parekh Colony to know if they would warm up to the idea of being surrounded by books in the age of all things digital.
"We want a library! We want our Kitaab Mahal!" Their eyes beamed with excitement as they chanted in unison and we began building a place for joy, hope and reading.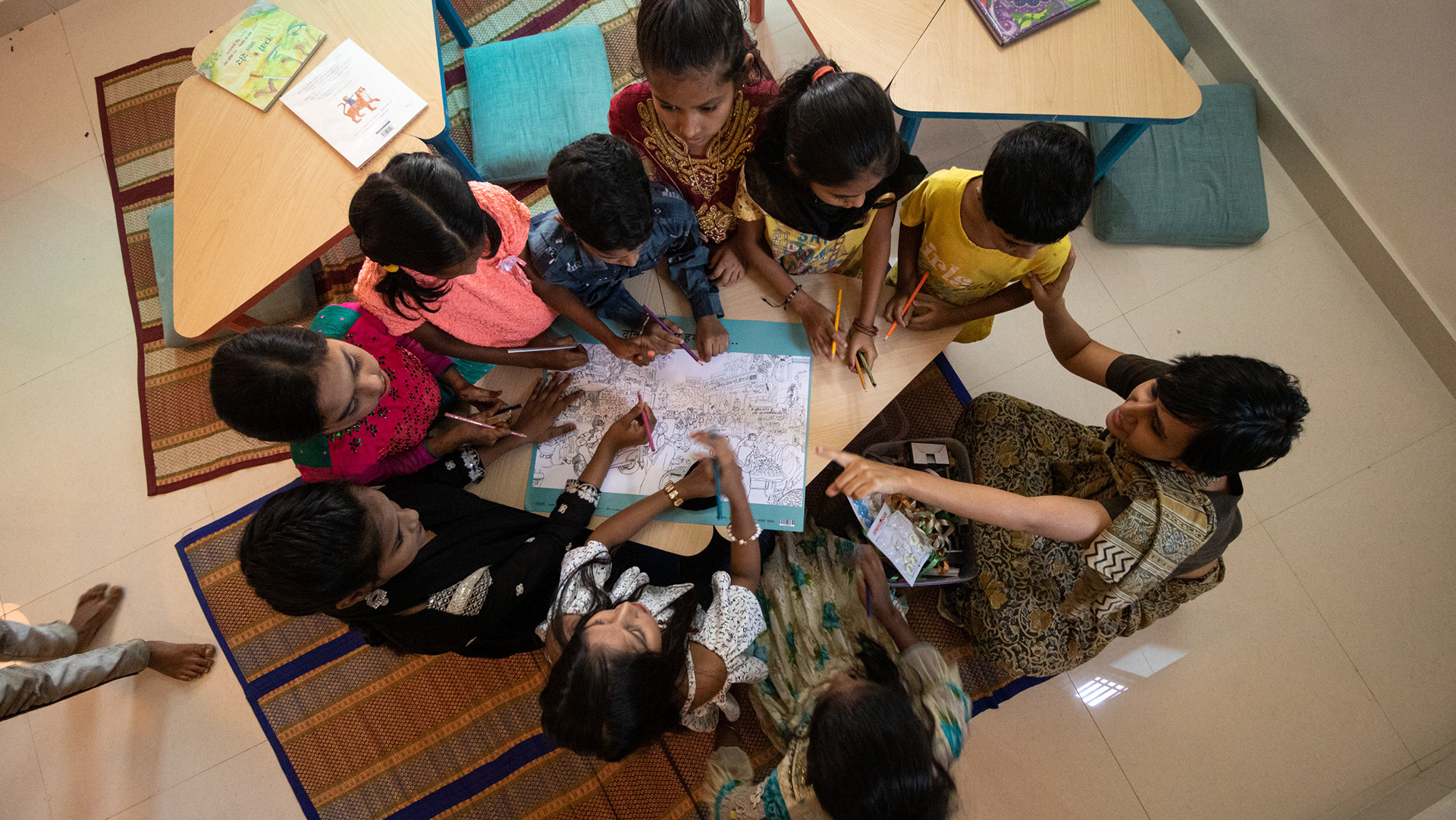 Some Glimpses from the process
With the help of a crowd funding campaign on Give India and the generous support of all our donors the community now has a children's Library :)
We also received funds from 
@cococola_india
 that aided in the construction of the library.
Follow the Kitaab Mahal team here 
@kitaab_mahal
This project is part of Community Design Agency. 
Project lead: Bhawna Jaimini
Community co-ordinator: Parveen Shaikh
Junior Designers: Namrata Narendra and Sagar Nipute
All images are taken by Manush John and Moin Khan