Curated by Sitara Chowfla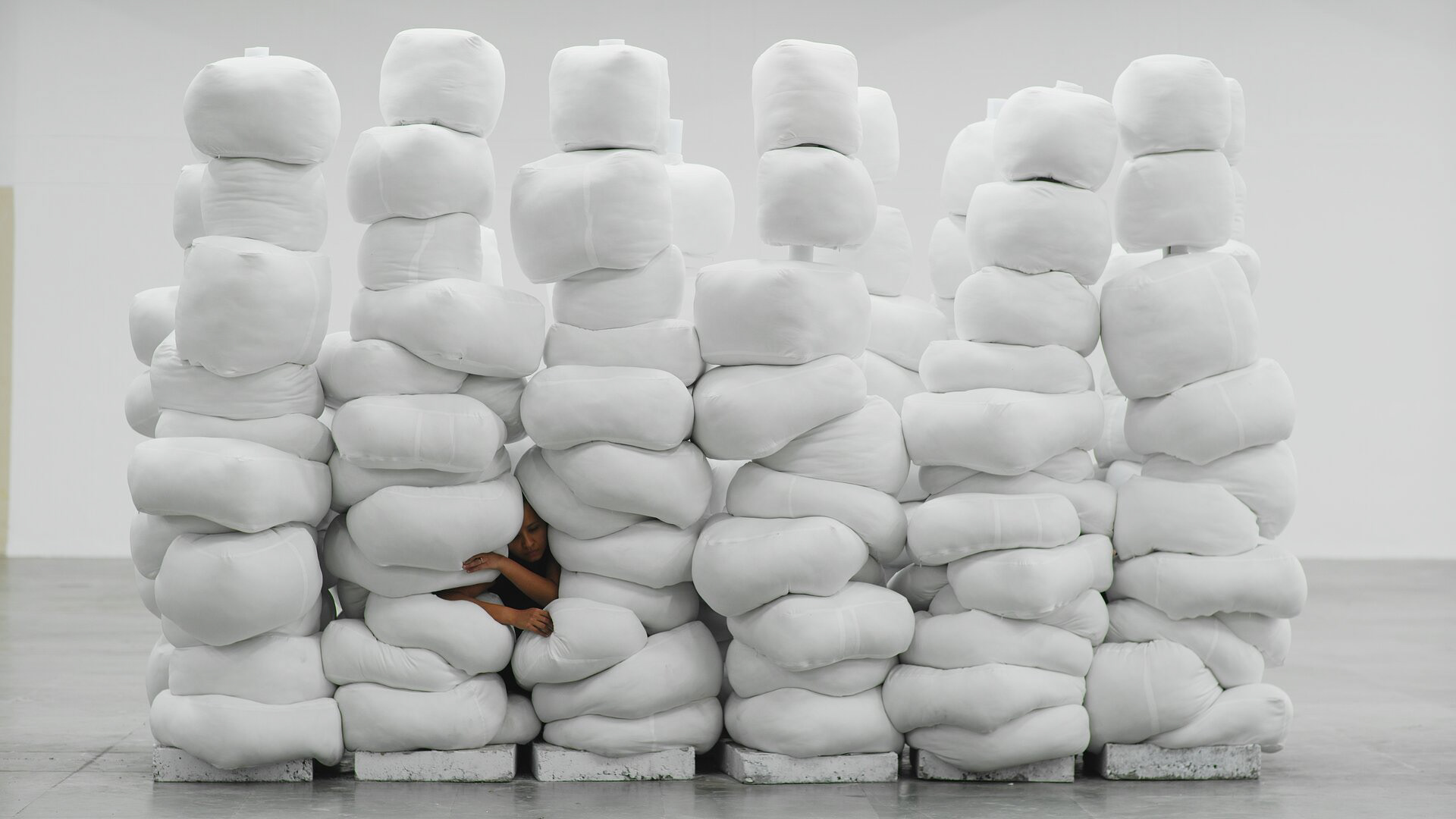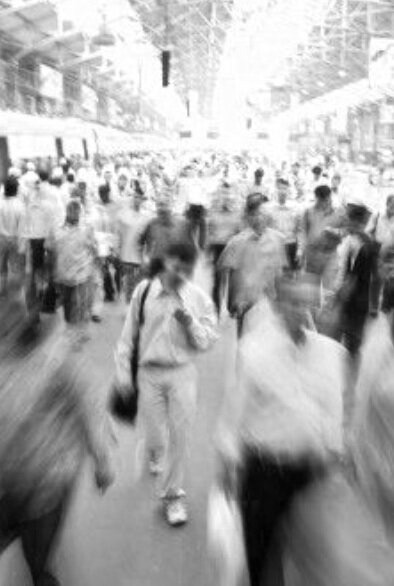 1 by one is a site-specific installation that tries to visualise and explore how one navigates and moves in tight spaces, particularly in a city like Mumbai where a person has less than 1 square metre of open space. The installation is rendered through a walk-in bulbous environment creating multiple situations, and conditions for viewers to inhabit. While it picks from the characteristics of this city (closed, tight, stacked, stuffed dense, compact, narrow), it turns them all into soft and adaptable forms, allowing the viewer to participate by touching, moving, inhabiting and negotiating with the structures as they like, creating dramatic encounters and interactions. The viewers, via their very presence, becomes most essential in determining the experience of this piece. The softness asks us to rethink our ways of navigating and unravels an alternative approach that is slow, restful and accommodating in the way we see, interact and build our public environments.
This installation holds an evolving form because of its modular and iterative construction. The performative element is an invitation to the audience to become part of the sculpture and demonstrate different degrees of interactions and evoking a sense of play in environments that are otherwise structured and rigid
Material: White spandex fabric, cotton & polyester, concrete tiles, metal rods, PVC pipes.
A combination of 16 bendable stands and 200 mixed shape pillows with holes.
Dimensions: 9ft x 9ft x 8ft (in a 4 by 4 grid format), per stand 1.4ft x 8ft
Possibilities of mixed media work with projection, sound and performance is the direction I am exploring as I continue to observe and make notes through audio/video recordings, sketches, movement and more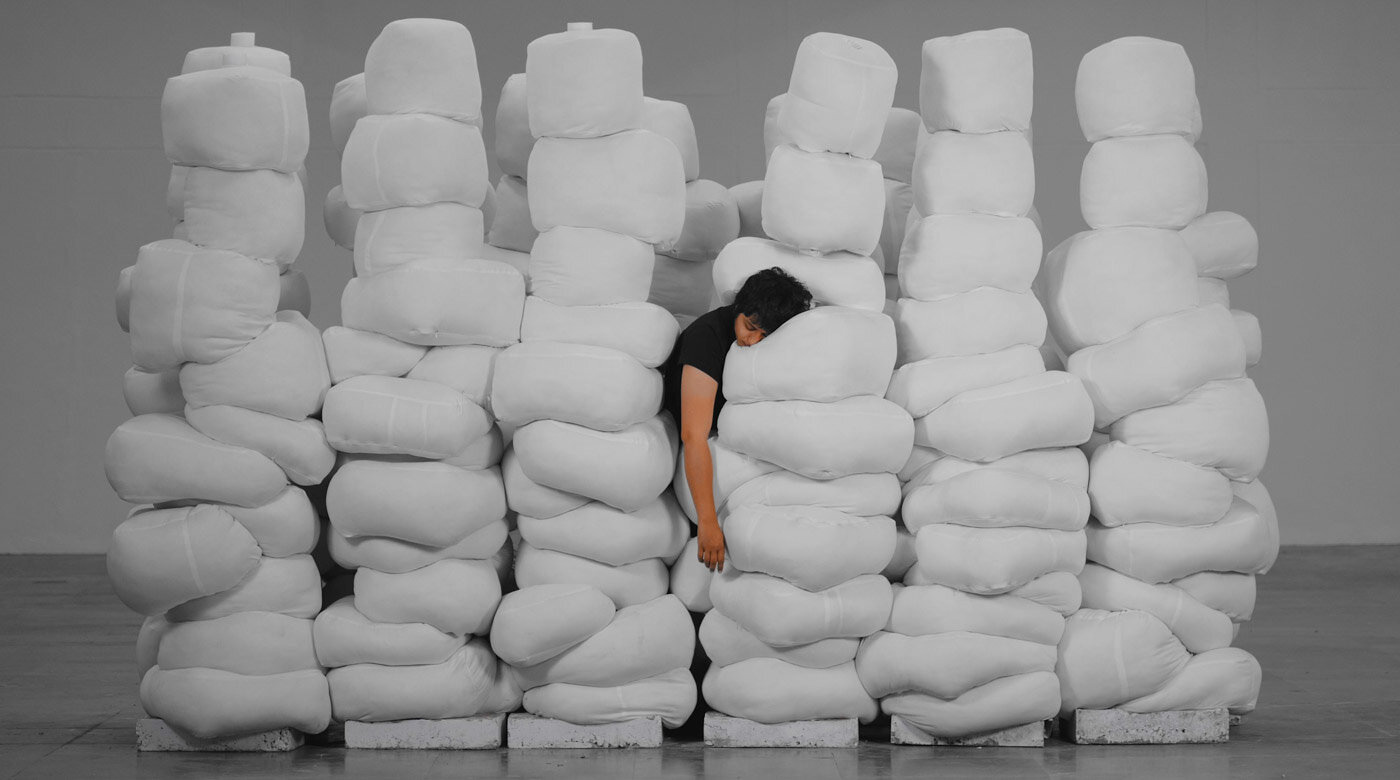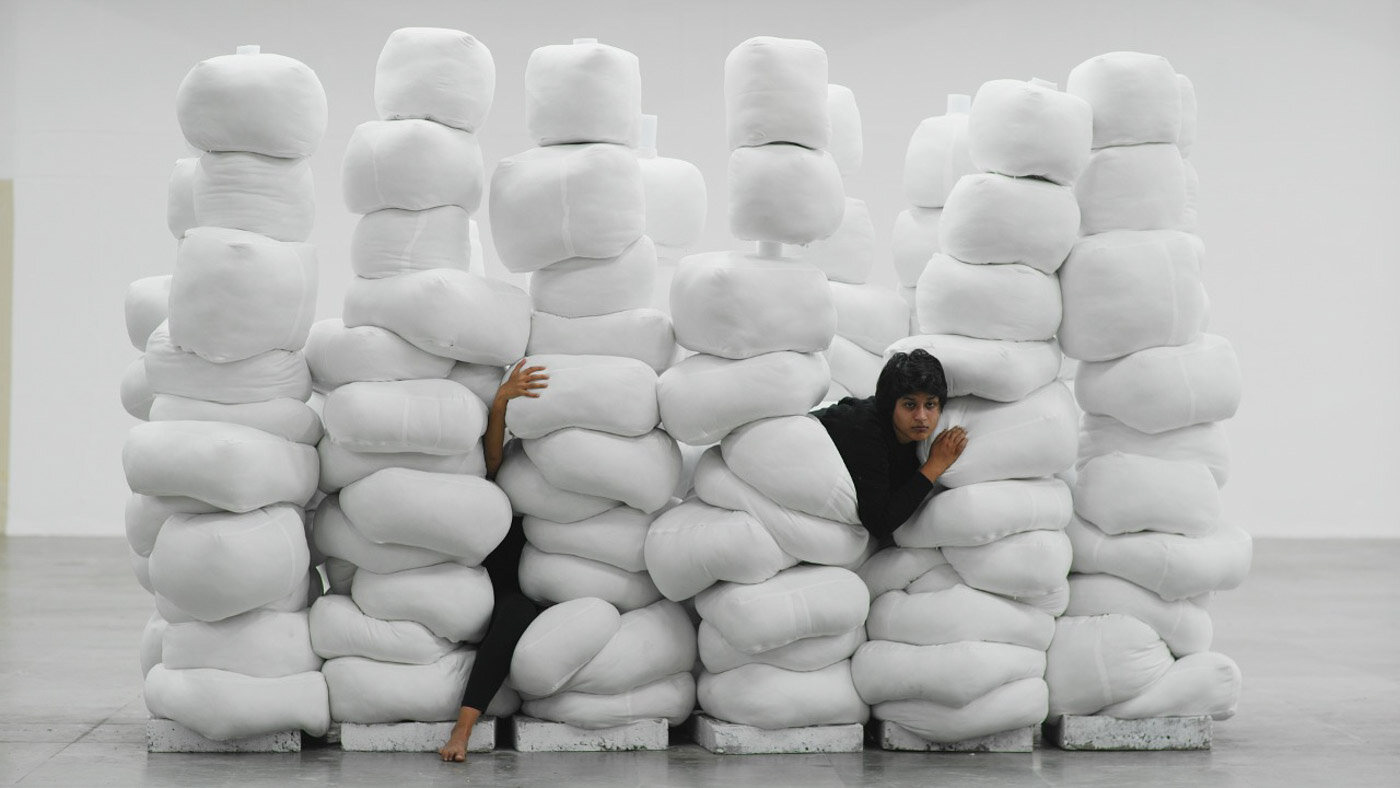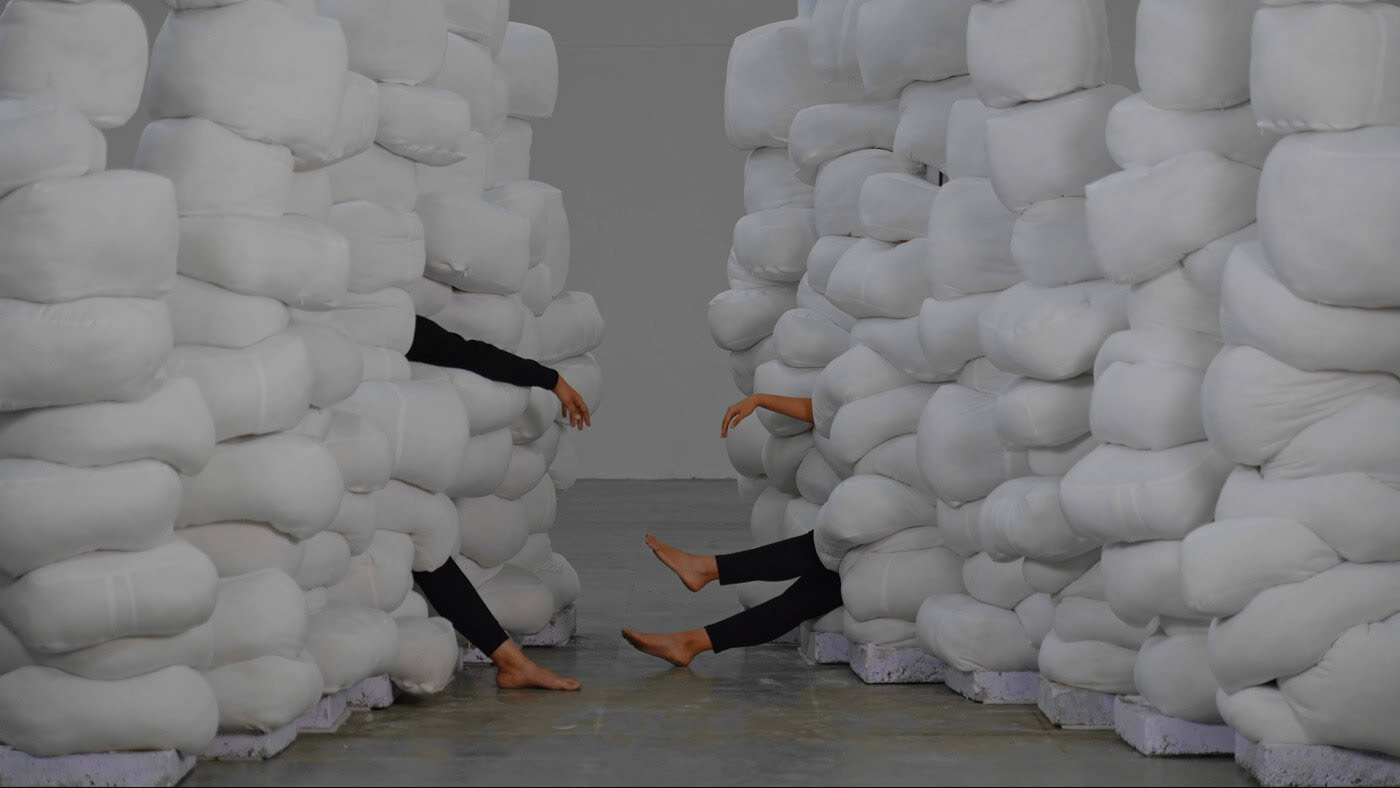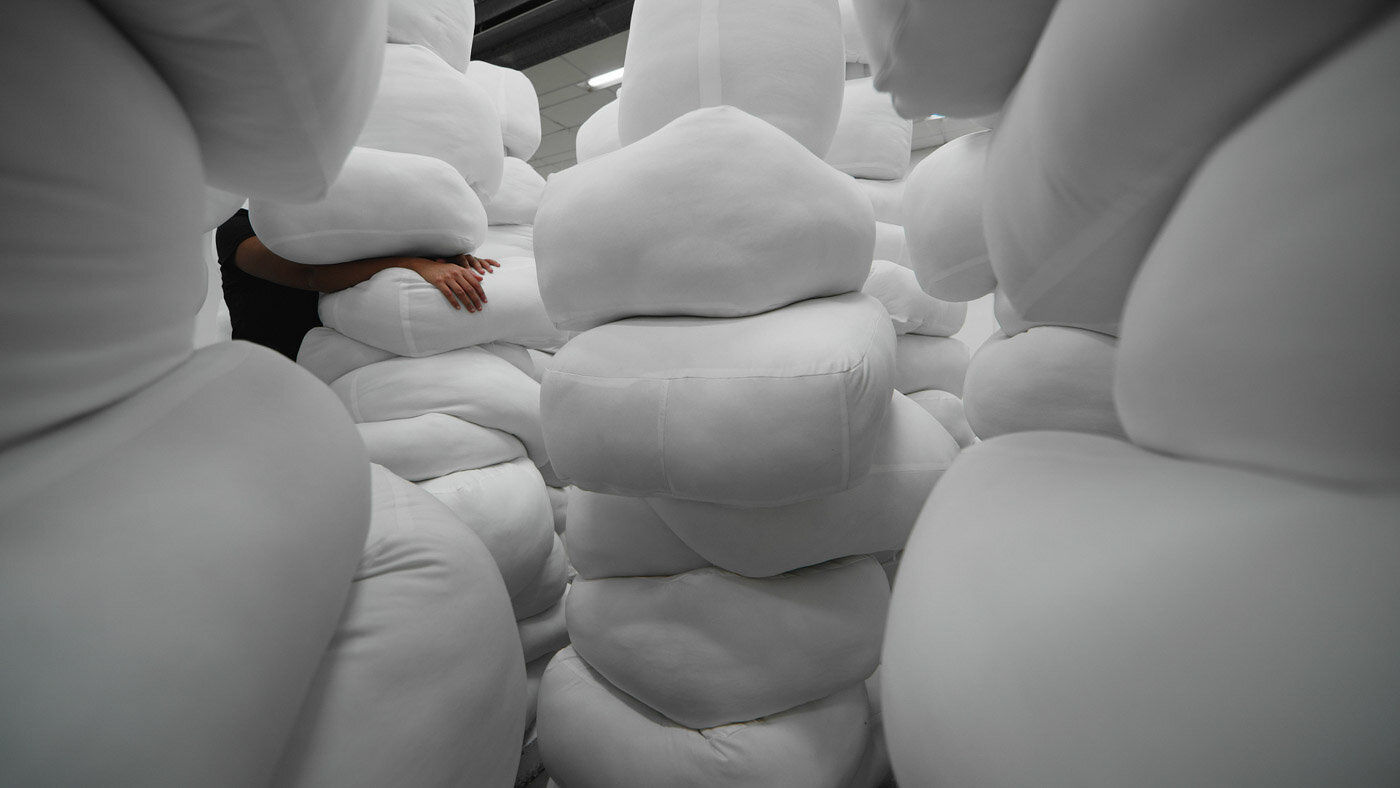 Some behind the scenes photographs
Manush John (Film and Photography), Noor Sengupta (Movement), Suri (Fabrication), Sachi Raval (Stitching)
Special thanks to Jayshree Poddar for letting us use her factory warehouse to bring this installation to life
And C F John and Reena Kappen for letting me use our house space like an open studio to do my crazy experiments :)
Note: This site-specific installation is meant to be experienced in a space and through physical interaction of touch, movement and navigation by viewers/participants. However, due to Covid-19, the group show at Tarq was cancelled. We are now presenting the installation and concept through some images below. When the times get better, we are hoping that people can have a live experience of this. Full project can be shared upon request.