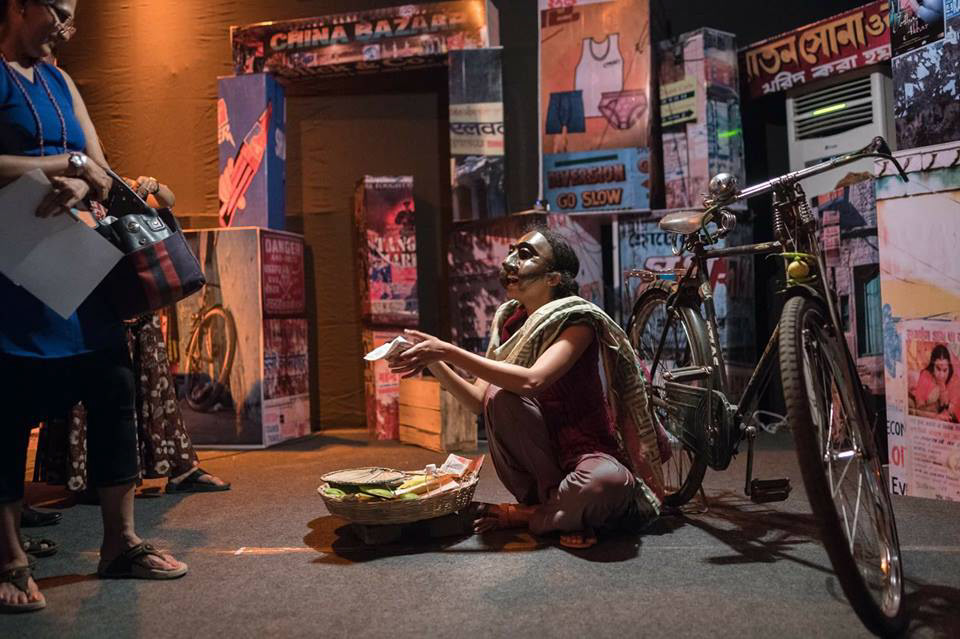 Stand on the street is a play designed for an immersive experience of street food in India. The experience was designed to be multi sensorial with an immersive street environment set supported with sound scapes and real street food served as part of the performance. Conceptually, the play is designed to heighten each of the senses touch-see-hear-smell-taste, to create a concentrated experience of street food and the stories around it. The challenge was to bring that experience in a 30ft x 30ft room. Further, the brief was to design a set that is also portable in its form and can be easily be set up anywhere.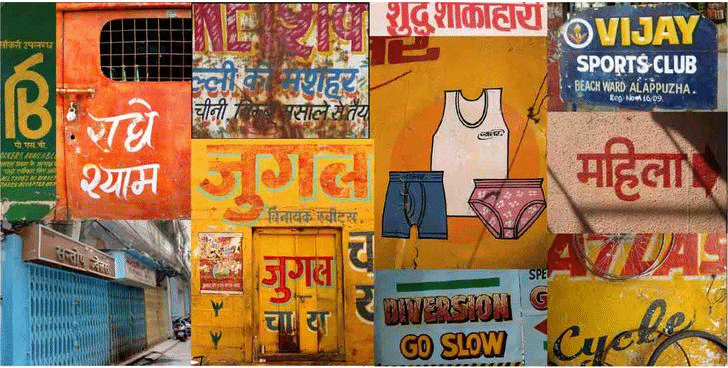 I designed a portable set using the form of a box. These boxes became canvases for local street signages to respond to each of the places and the streets from where the street food was being served. Six different chaats of six flavours, from six different places India were being served as part of the performance. The pungent yet delicious Jhalmuri from Kolkata, salt and spice of Litti Choka from Bihar, madhur vada savoury from Mysore, sweet bajra laddos from Karnataka, the bananas paan and more . As it was portable and light, the set inherited flexibility for newer arrangements, it created different sets for the actors to respond to at every show.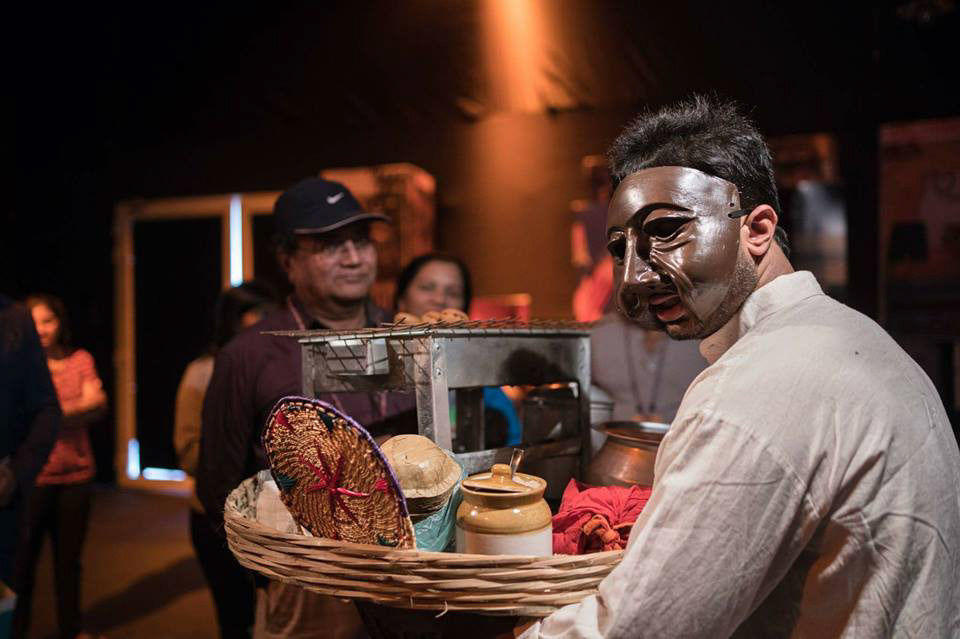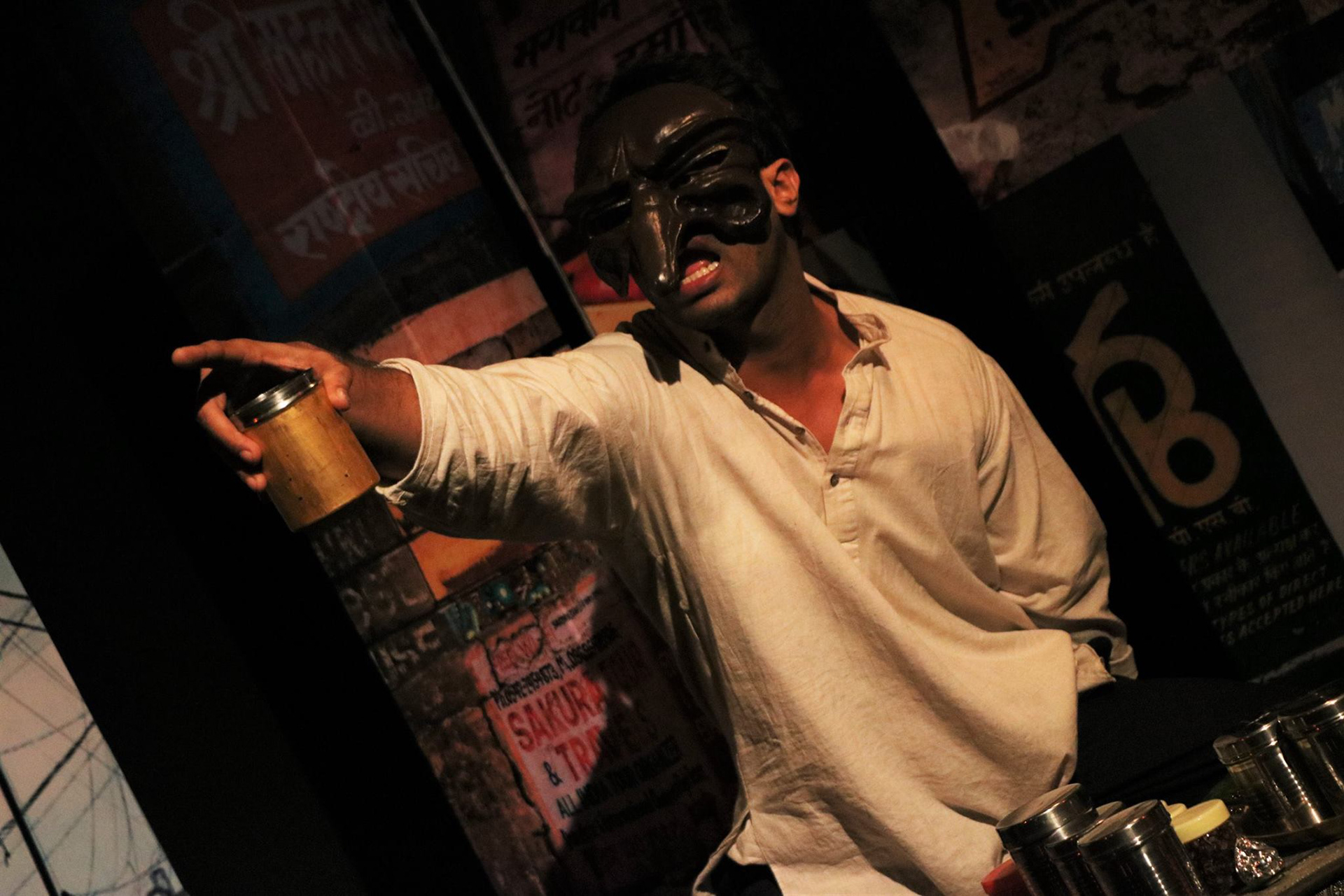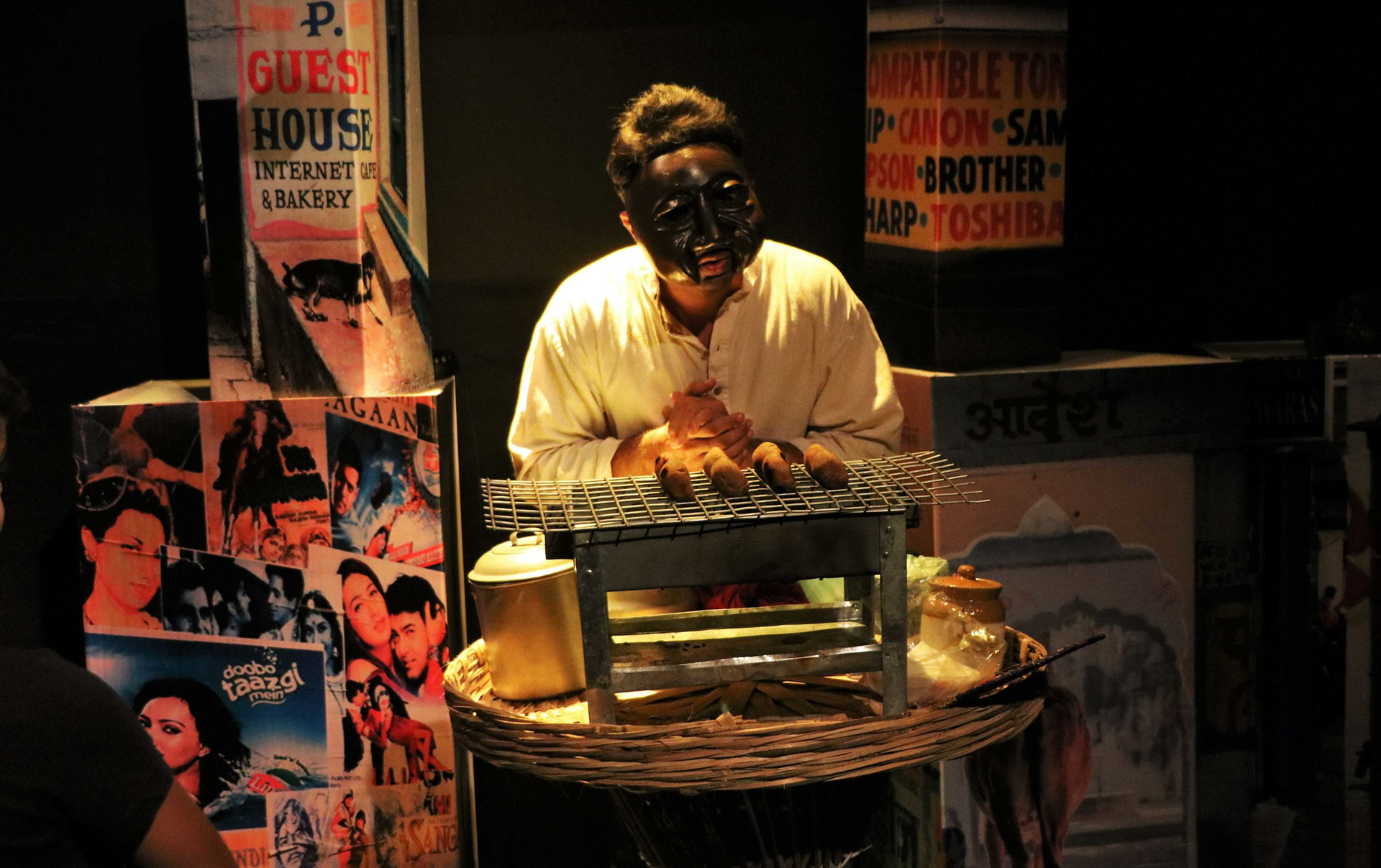 The show was premiered at
Serendipity Arts Festival, Goa
in 2017 and has travelled across states in India since. The portable set design has been used for over 64 shows and continues to be a part of this play.
Thanks to Higrids Imaging for helping in production, thank you Zahoor Sultan for the box animation.