"My identity, freedom and safety is my right and I should be able to talk freely about that."
said Nijab, a 17 years old girl from the colony, during one of the art workshops I was conducting with 
the youth on how to co-create safe open spaces with their colony. 
The statement stayed with me.  I remember asking myself how I can create continued and sustained creative engagements to highlight the impacts of growing up in vulnerable environments have on us emotionally, socially and spatially, especially from the perspective of the youth, as they are most impacted by it and yet have very little agency in shaping it.
Nijab lives in a slum rehabilitation colony named Natwar Parekh Colony. This neighborhood has a population of a 3 tier city  on  a 5 hectare land. It is situated in one of the most polluted and densest parts of Mumbai called Govandi, a neighborhood that is infamously identified as unsafe and criminalized. Cases of theft, murders, domestic violence, suicides are routinely occuring within Govandi. The rudimentary construction and infrastructure provides little to no sunlight or proper air ventilation for the residents of the colony, and the lack of open spaces keeps the residents limited to their 225 sq.ft apartments. Furthermore, the 4.5 meter narrow alleyways between the buildings are often littered with garbage, hauled over by the residents from their balconies. The garbage mixed with sewage leaking from broken drainage lines, renders these 'open spaces' unusable. It is home to nearly 3000 children and young adults growing up in an extremely vulnerable environment and often find the need to hide their addresses in order to get admissions in proper schools.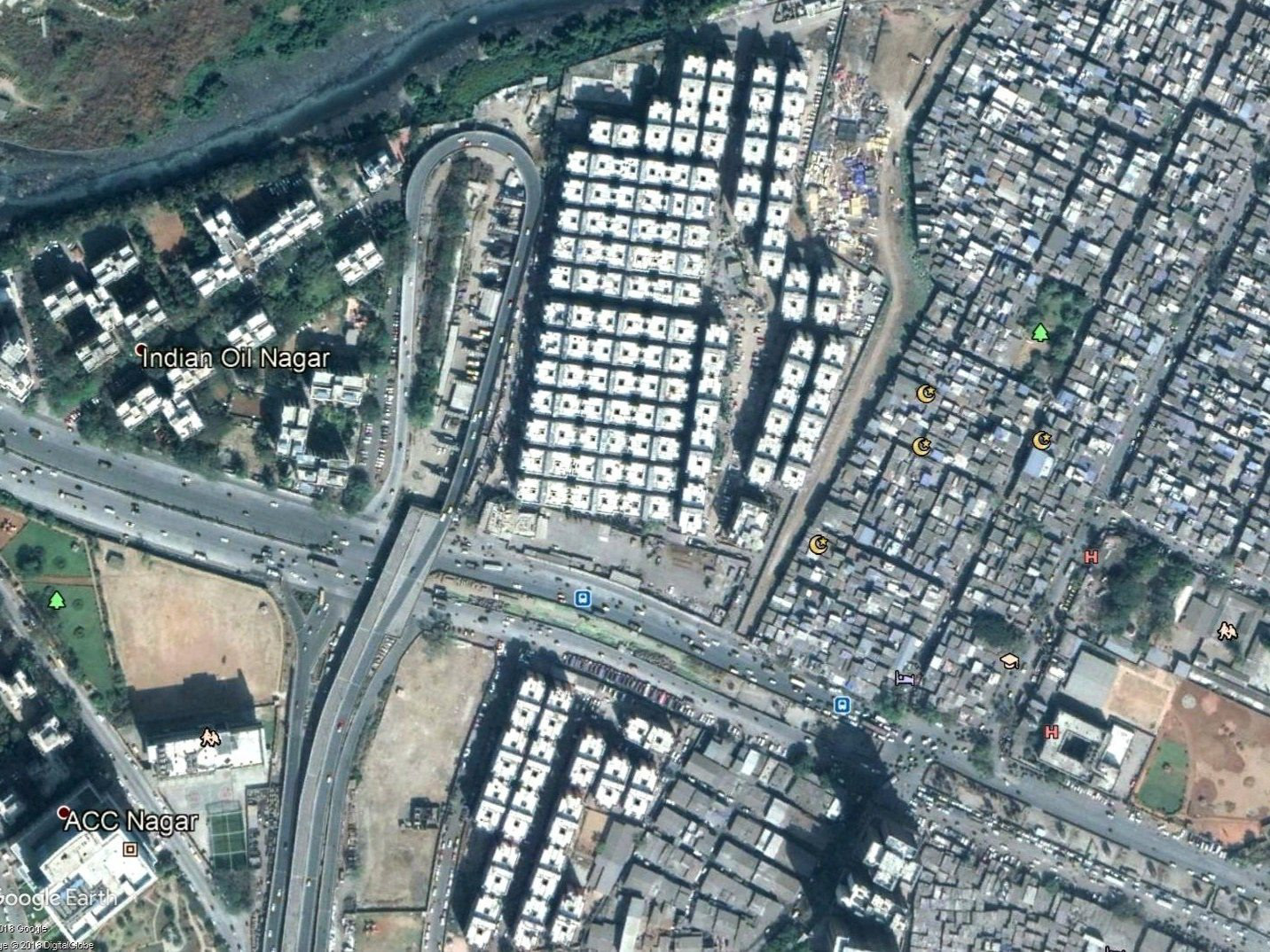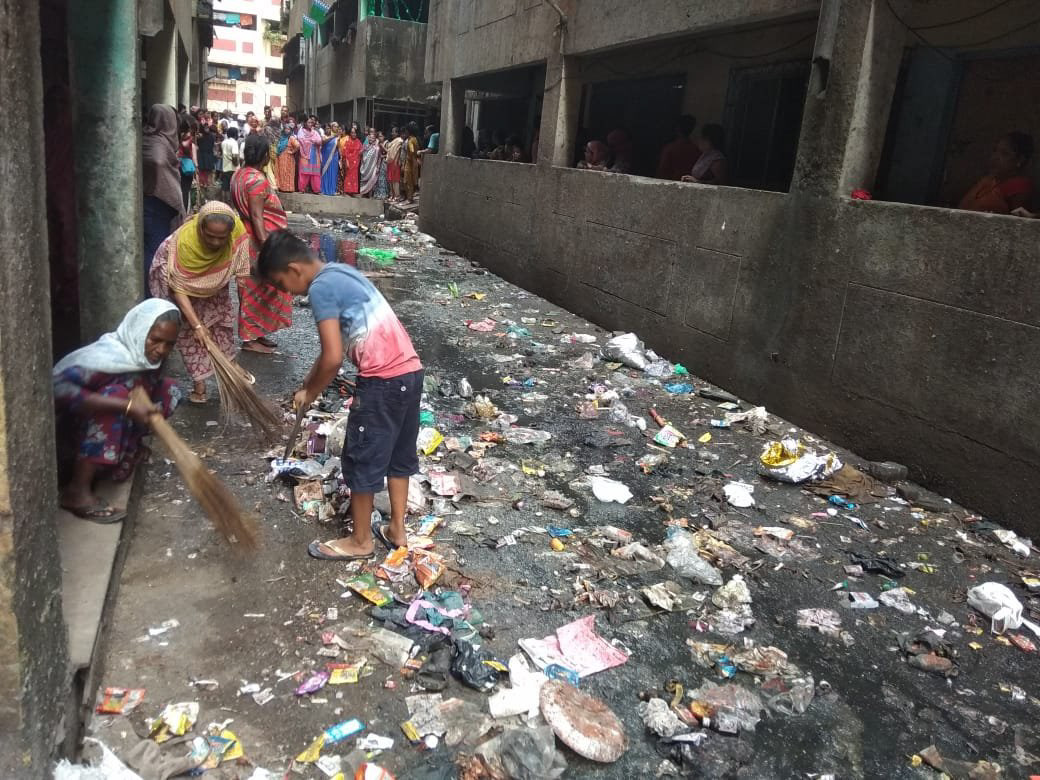 As part of my work at Community Design Agency, I have been closely working the residents of this neighbourhood and lead the public art and design front at the studio. While our work in that neighbourhood began with the intent to improve the hard infrastructures of the colony such as sewage, drainage and waste issues, it was supported by softer art-led interventions that brought the community together to bring about change in their physical surroundings. What emerged beautifully was how this approach garnered a lot more interest with the youth of the colony as they felt a sense of agency within their own neighborhoods, one that lacked and got blanketed by large infrastructural issues that weren't in their control.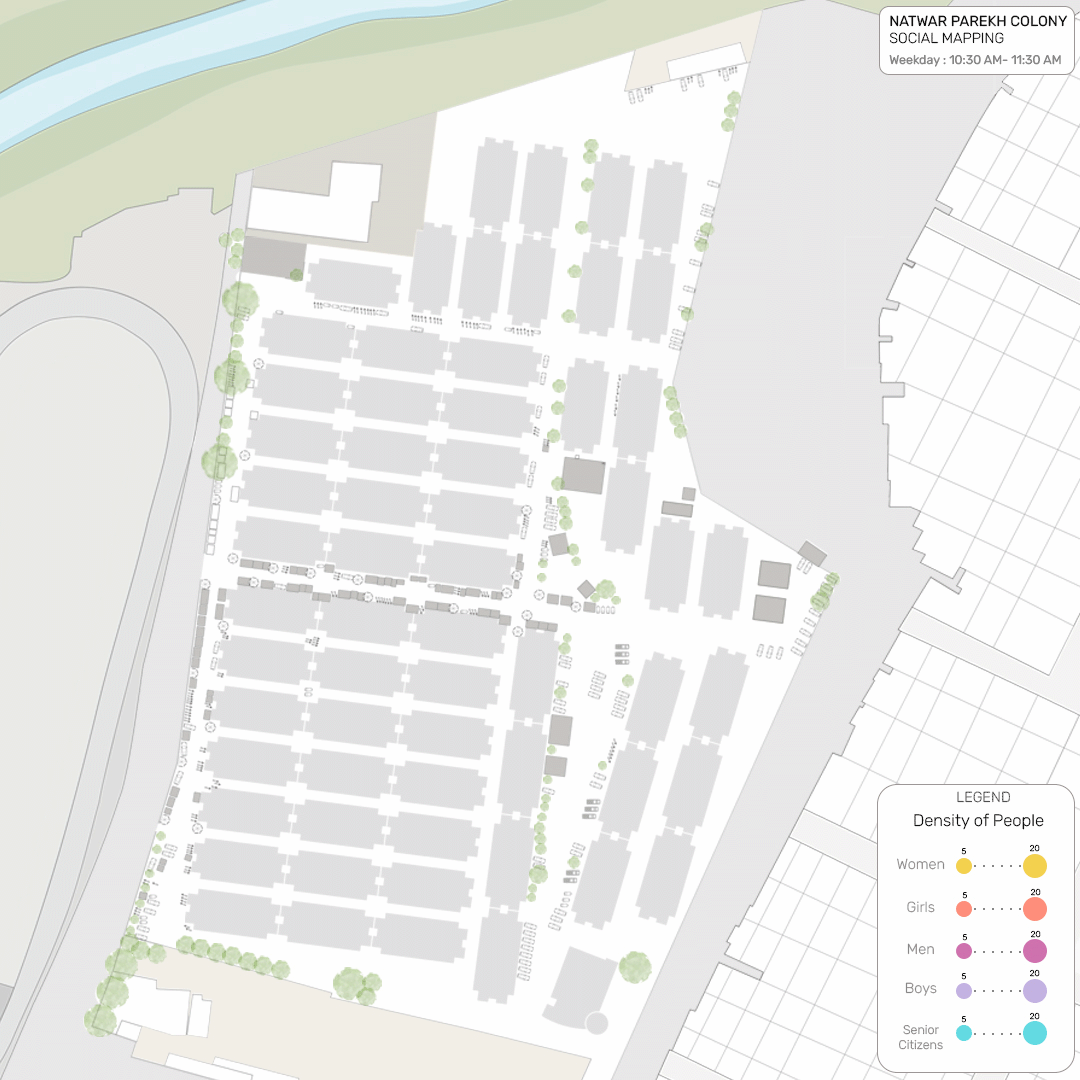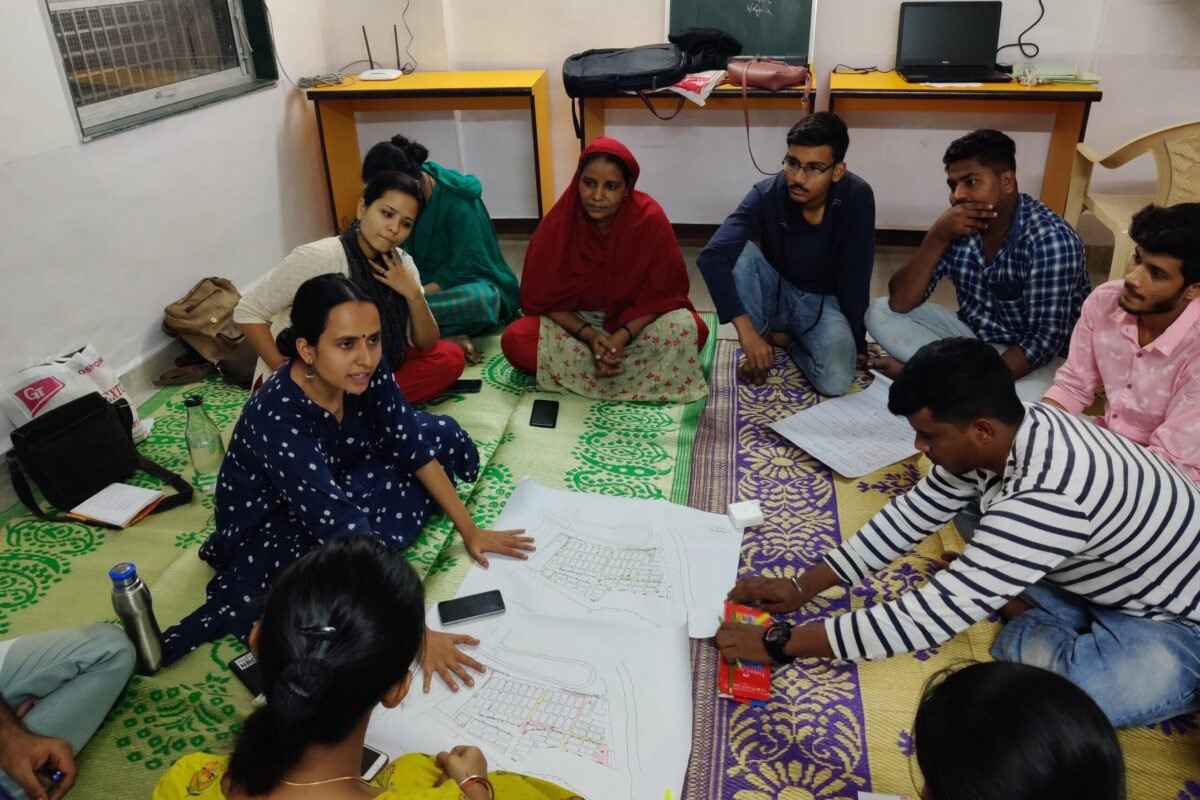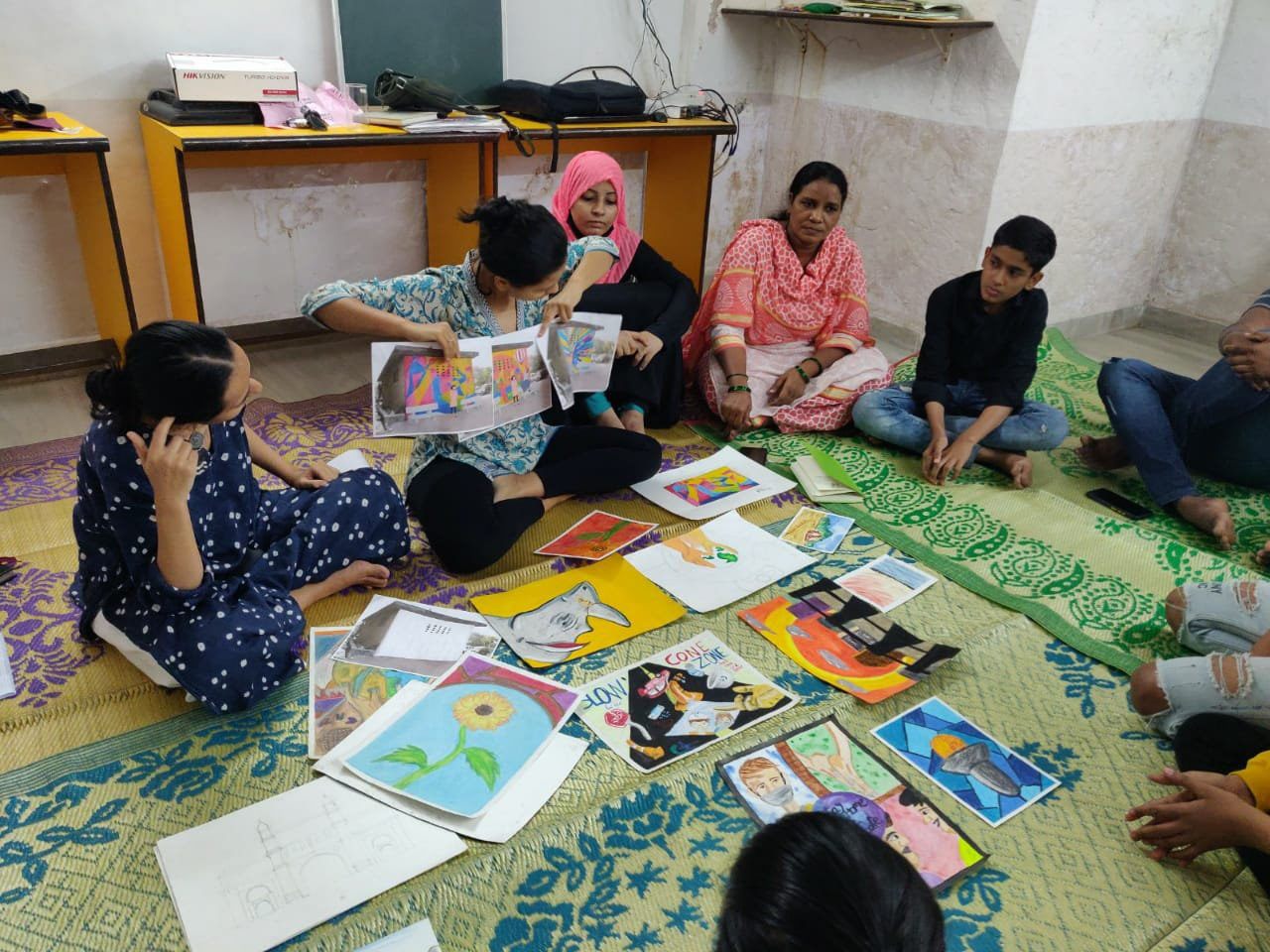 Post the 1st wave of Covid-19, we attempted to tackle this issue with another mapping exercise to understand gender based access for social activities within the neighbourhood. The process revealed a startling disparity between spots marked as safe by the girls and the ones marked as safe by boys. Conversations about certain elements that make a space unsafe and safe highlighted that the lack of good lighting, appropriate furniture, distribution of seating spots within the neighbourhood made these spaces inaccessible for girls. 
The youth began asking if they can have a space that belongs to them all

. 

They identified an open space, that was usually occupied for drugs and alcoholic activities, and were determined to reclaim it through the arts. I facilitated workshops to visualise the elements of this new space in the making. From designing to implementation, the whole process felt like a mini festival in the making. The joys and enthusiasm of the youth was unmatched and brought all their parents and sibling to participate in the process of making a space for all.
Social nook #1 "Haq se, Govandi" (my pride, Govandi)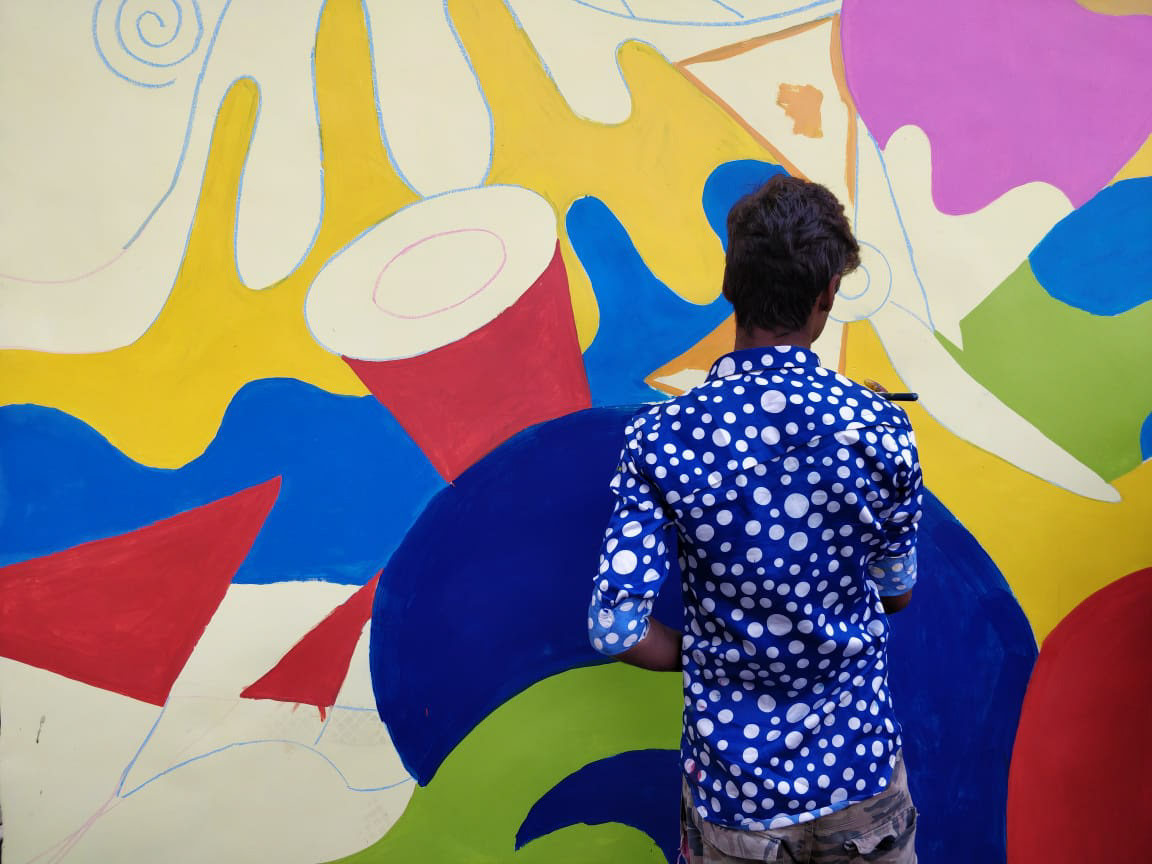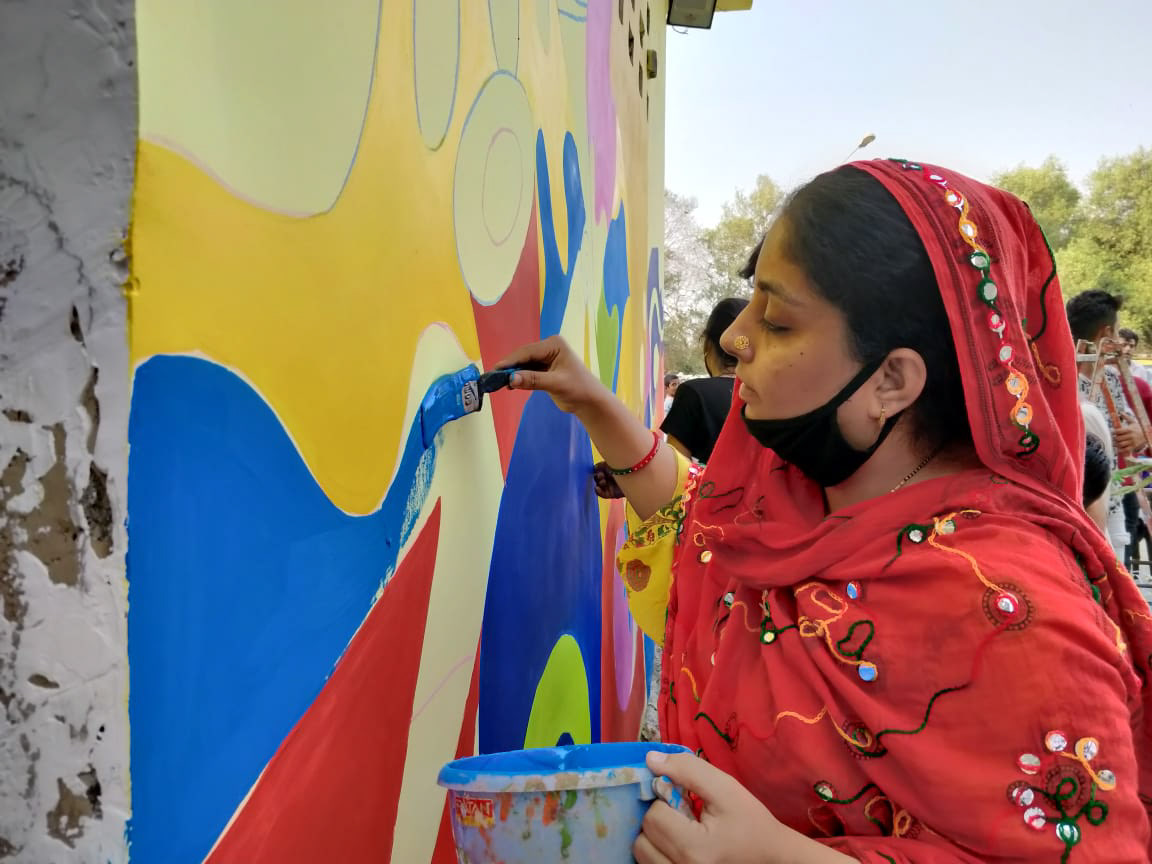 Our first art intervention was a mural  " Haq se, Govandi" (my pride, Govandi), painted by the led to real physical and infrastructural changes within the neighbourhood. It was followed by a second one, titled "Yeh Humara Ghar Hai"(This is our home). It's been over two year since we did the very first mural and a year since the second one. Girls that would never step out beyond 8pm have now started occupying the space later in the night. Families feel safe to send their children, and sometimes join them too. It continues to offer a clean environment for people to work, play or just and do nothing. The community wishes to continue to highlight these issues through artistic interventions and bring about other infrastructural improvements within the neighbourhood.
Social nook #2 " Yeh Humara Ghar Hai" (This is our home)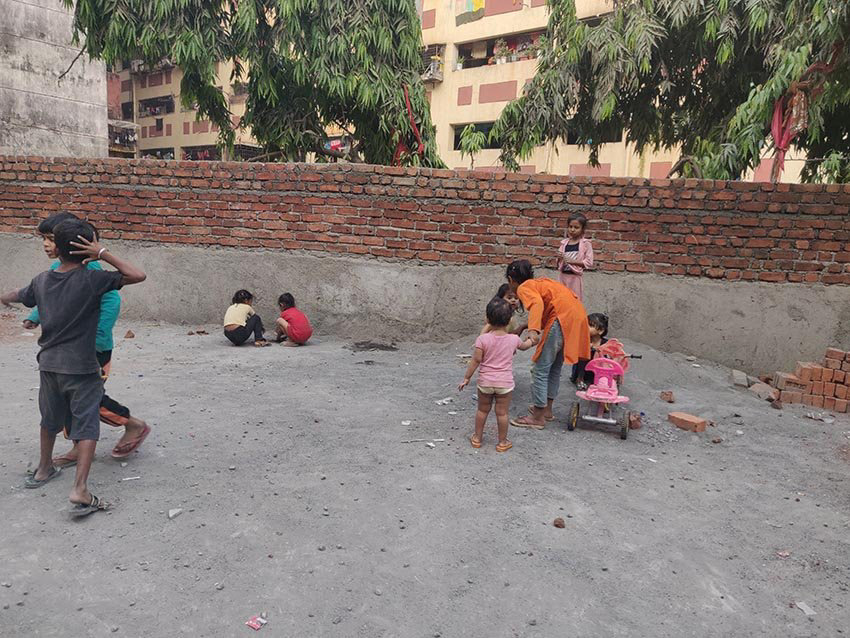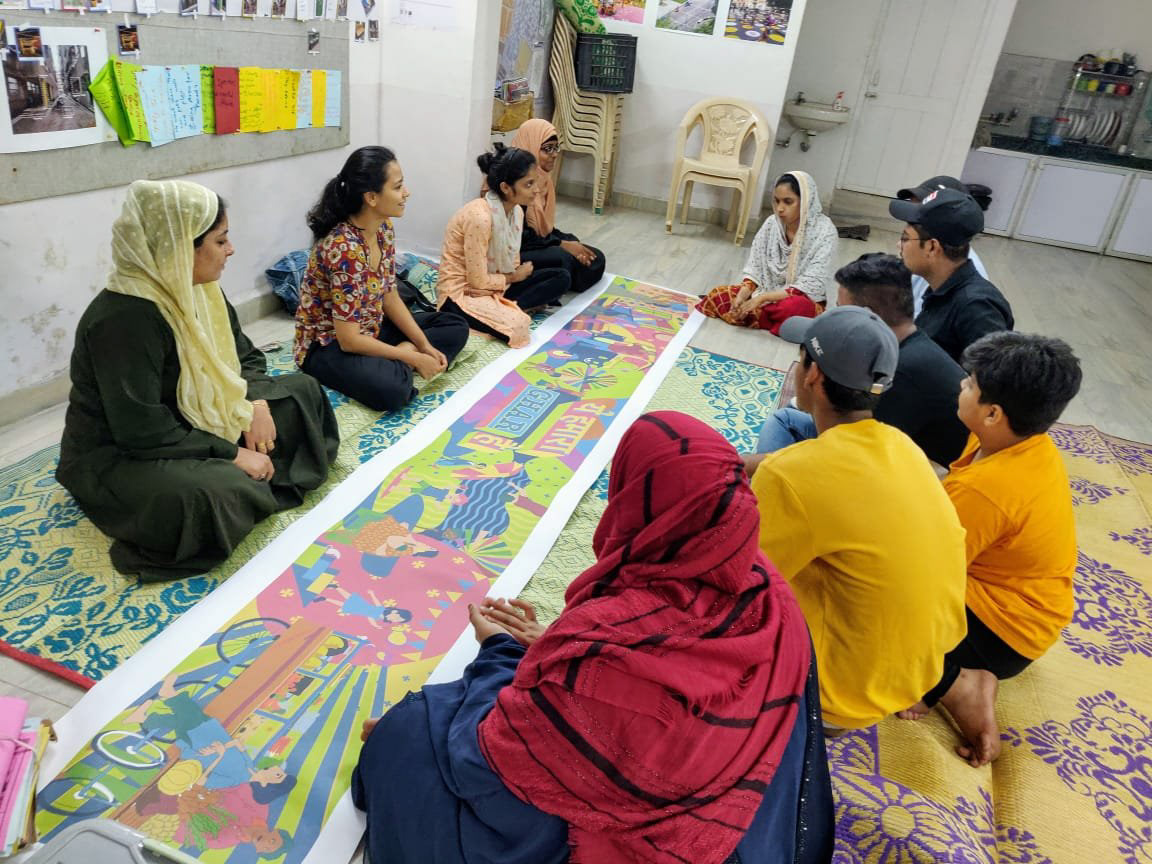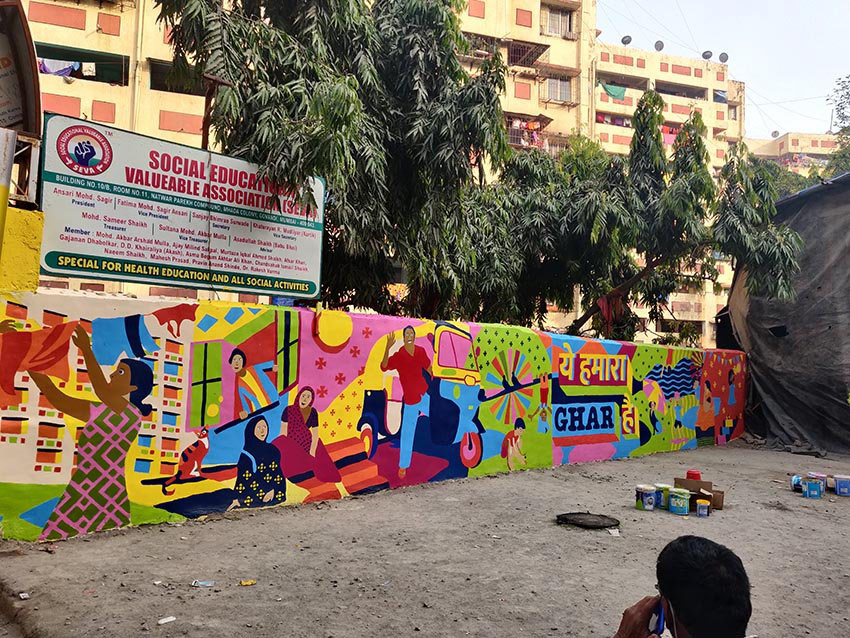 In an increasingly polarized world, to have shared moments of joy is a form 
of 
resilience and art has the strength to facilitate this.